The Evening CSIS: Confirmed, On Notice, Stills & Not Young
February 1, 2017
Good Evening,
Welcome to The Evening CSIS—my daily guide to key insights CSIS brings to the events of the day plus HIGHLY RECOMMENDED content from around the world. To subscribe, please sign up here.

Confirmed
The US Senate this afternoon confirmed former Exxon Mobil Corp. chief executive Rex Tillerson to be secretary of state, sending him to the State Department as career officials mount a formal protest against President Donald Trump's immigration initiative and as the US faces a complex set of foreign policy challenges, as the Wall Street Journal's Felicia Schwartz reports.
Dive Deeper: CSIS president and CEO John Hamre issued this statement today: "CSIS is proud to congratulate Rex Tillerson, who has been confirmed as secretary of state. Secretary Tillerson has served on the CSIS Board of Trustees for 11 years. He resigned this afternoon. He is a sophisticated internationalist with a strong moral compass. We are proud that he has been selected to serve in such a critical responsibility."

On Notice
The Trump administration today said it was "officially putting Iran on notice" that it is paying attention to what it called "defiance" of nuclear agreements with its test launch of a ballistic missile, as the Washington Post's Karen DeYoung reports.
Dive Deeper: CSIS's interactive micro-website "Missile Threat" analyzes Iran's missile capabilities.

Brexit Backing
The UK House of Commons voted to allow Prime Minister Theresa May to move forward with Bexit negotiations, as the BBC reports.
Dive Deeper: Speaking at Chatham House this week, Guy Verhofstadt—the European Parliament's chief negotiator for Brexit and former prime minister of Belgium— sets out his vision for the future of the political order in Europe.

In That Number
1.23 billion
The number of daily active users of Facebook according to the company's quarterly statements released today. Source: CNBC.

Critical Quote
"He is a sophisticated internationalist with a strong moral compass. We are proud that he has been selected to serve in such a critical responsibility."
—CSIS president and CEO John Hamre on today's confirmation of Rex Tillerson as the 69th US secretary of state.

Optics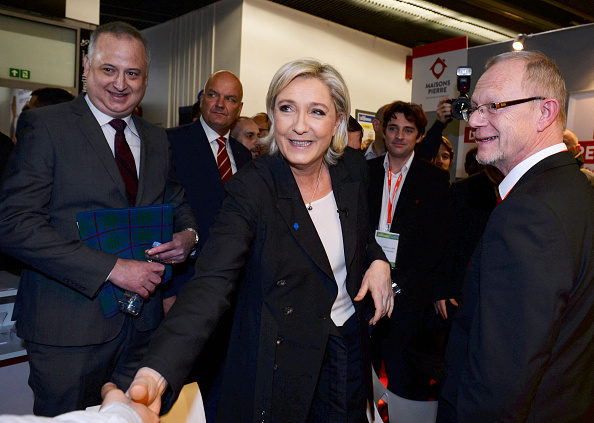 (Photo Credit: Eric Piermont/AFP/Getty Images.)
French far right National Front political party leader, member of the European Parliament, and candidate for the 2017 French presidential election Marine Le Pen visits the Entrepreneurship Fair at the Palais des Congres today in Paris.

Highly Recommended
In a new quarterly report to Congress released today, the Special Inspector General for Afghan Reconstruction (SIGAR), John Sopko, outlined a stark backslide in progress in Afghanistan, as Foreign Policy's Robbie Gramer reports.

CSIS Today
CSIS's Energy and National Security Program hosted "BP Energy Outlook" featuring BP chief economist Spencer Dale.
And CSIS's International Security Program hosted "The Future of Alliances and Extended Nuclear Deterrence."

This Town Tomorrow
Join the Wilson Center at 11:00 a.m. for an insider's view of the National Museum of African American History and Culture.
On Friday, Harvard Kennedy School is hosting "Perspectives on the Trump Executive Order on Immigration" at 4:00 p.m. You can follow the live stream here.

CSIS On Demand
Jay Solomon, the Wall Street Journal's chief foreign affairs correspondent, launched his book, The Iran Wars: Spy Games, Bank Battles, and the Secret Deals That Reshaped the Middle East , at CSIS in October.

Sounds
Take as Directed sits down with Michael Botticelli, former director of the White House Office of National Drug Control Policy, this week on his tenure at the White House and current issues surrounding the opioid epidemic.

I Like It Like That
Instagram will soon let you share multiple photos in one post (yes, CSIS does have an Instagram account).

Smiles
Let's play an encore for Stephen Stills and his fantastic band Manassas. The musicianship of these guys is stunning.

Feedback
I always welcome and benefit from your feedback. Please drop me a line at aschwartz@csis.org