July 29, 2010: The Seattle Forum
May 26, 2010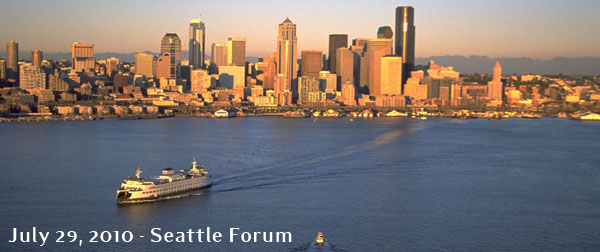 On Thursday, July 29, a major public event will be held in Seattle to generate support for long-term, strategic global health policies and to examine how Washington State's global health community can play a key role in shaping and influencing the President's Global Health Initiative. This event will be co-hosted by a broad array of foreign policy, business, and global health actors: the Center for Strategic and International Studies (CSIS), Washington Global Health Alliance, Bill and Melinda Gates Foundation, PATH, World Affairs Council, and the Trade Development Alliance of Greater Seattle.
Participants will include:
This is a public event. There will be a live webcast. RSVP information and additional details are forthcoming.