Smart Global Health Photos, Videos and Social Networks
November 13, 2009
Over the past several months, the staff of SmartGlobalHealth.org have been developing a multimedia and social networking presence to help showcase the great work of the Commission and the recent trip to Kenya. Using these web-based technologies, we hope to engage you in a dialogue about the very real global health issues of our time and to keep you updated on our work in a fun, accessible way. Show your support by signing up and checking us out on the following social media sites: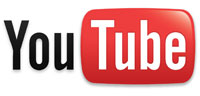 Our SmartGlobalHealth.org YouTube page includes documentary pieces of our recent trip to Kenya, two Congressional interviews and several individual pieces with Commissioners. Watch as Commissioners visit Kibera, one of the largest informal settlements in the world, and examine the unique relationship between Carolina for Kibera and the CDC.

On our SmartGlobalHealth Flickr page we have posted over 1,319 photos from the Commission's travels, CSIS events, and your submissions! One way to browse these photos is to use the Firefox utility "CoolIris," a photo searching and management tool (browse Kenya photos here).

Follow the work of the Commission on Twitter and learn more about global health from our friends and followers. Pose questions for the Commission or follow us during live events! This is a great way to receive Commission updates, including the many live "tweets" from the Commission's travels.

Our new presence on Facebook provides a forum for discussion, photo sharing, and receiving Commission updates over your daily newsfeed. We'd like to encourage all of our members with Facebook accounts to sign up as "fans" of Smart Global Health.
However you stay engaged online, SmartGlobalHealth.org provides several options for staying informed with the Commission's work. You can even sign up for updates through your Outlook or iGoogle by subscribing to our RSS feed. If you have any questions or suggestions regarding our social media outreach, please do not hesitate to contact us.