About CSIS
Established in Washington, D.C., over 50 years ago, the Center for Strategic and International Studies (CSIS) is a bipartisan, nonprofit policy research organization dedicated to providing strategic insights and policy solutions to help decisionmakers chart a course toward a better world.
In late 2015, Thomas J. Pritzker was named chairman of the CSIS Board of Trustees. Mr. Pritzker succeeded former U.S. senator Sam Nunn (D-GA), who chaired the board from 1999 to 2015. CSIS is led by John J. Hamre, president and chief executive officer since April 2000.
Founded in 1962 by David M. Abshire and Admiral Arleigh Burke, CSIS is one of the world's preeminent international policy institutions focused on defense and security; regional stability; and transnational challenges ranging from energy and trade to global development and economic integration. For the past six years consecutively, CSIS has been named the world's number one think tank for international security by the University of Pennsylvania's "GoTo Think Tank Index."
The Center's 220 full-time staff and large network of affiliated scholars conduct research and analysis and develop policy initiatives that look to the future and anticipate change. CSIS is regularly called upon by Congress, the executive branch, and the media to explain the day's events and offer bipartisan recommendations to improve U.S. strategy.
Message from the Chairman of the Board
Message from the President and CEO
Chairman
Executive Chairman, Hyatt Hotels Corporation
President and CEO
President and CEO, CSIS
Trustees
President, Armitage International
President and CEO, BMCE Bank
President Emeritus, University of North Carolina
Counselor, CSIS
Counselor, CSIS
Counselor, CSIS
Principal, Cobb Partners, LLC
Chairman and CEO, The Cohen Group
President, Pacific Forum CSIS
Chairman, Henry Crown and Company
Managing Partner and Head of U.S. Operations, Argentière Capital
Director and Co-President, Stavros Niarchos Foundation
Chairman and CEO, Duquesne Family Office, LLC
Senior Of Counsel, Paul Hastings
Partner and Founder, Global Energy Capital
Chairman and CEO, Holsman International
Co-Founder and President, Harrison Street Capital, LLC
CEO, McKinsey Social Initiative
Chairman and CEO, C.V. Starr & Company, Inc.
Chairman, President, and CEO, McKesson Corporation
Vice Chairman, President, and CEO, Hart Group, Inc.
Distinguished Senior Adviser, CSIS
CEO, Hess Corporation
Chair and CEO, Hills & Company
Chairman and CEO, JoongAng Media Network
Executive Chairman, Hunt Consolidated, Inc.
Former Chairman and CEO, The Coca-Cola Company
President and CEO, Jones Group International
Senior Advisor, Chess Consulting, LLC
Chairman and CEO, The Coca-Cola Company
Cofounder and Managing Director, Incept LLC
Senior of Counsel, Gibson Dunn
Counselor, CSIS
Founder and CEO, Invemed Associates, LLC
President, Leach Capital, LLC
Founder and Chairman, Lightyear Capital
Former Chairman, The Boeing Company
Co-Chairman and CEO, Nuclear Threat Initiative; and Chairman Emeritus of the Board, CSIS
University Distinguished Service Professor, Kennedy School of Government, Harvard University
Chairman, The Panetta Institute for Public Policy
Chairman Emeritus, World Wildlife Fund
Chairman Emeritus, Project HOPE
Former Moderator, 'Face the Nation', CBS
President, The Scowcroft Group
Executive Chairman, Enterprise Holdings, Inc.
Executive Vice President, MacAndrews and Forbes, Inc.
Chairman and CEO, Symphony Technology Group
*Honorary Trustee
In October 2013, CSIS opened the doors to its new headquarters at 1616 Rhode Island Avenue NW. The new CSIS building is a destination for global dialogue in the heart of Washington. Our proximity to the city's most prominent institutions allows CSIS to play a critical role in convening diverse elements of the international policy community.
CSIS's new home features a three-story conference center; multiple visitor and staff meeting rooms; modern, flexible office space to support a growing staff; and state-of-the-art technology throughout. The new facility has significantly improved the Center's ability to host major global events and conferences.
In 2016, CSIS hosted more than 500 public events. The space is designed to welcome the world's leaders and top minds in international security, including foreign cabinet ministers, heads of state, civil society representatives, journalists, and business representatives.
Designed with the latest green principles, the new headquarters achieved LEED Platinum status as an environmentally friendly structure. It was the fifth building in Washington, D.C., to achieve this accolade and the only think tank whose headquarters has met this high standard.
Its features include a green roof, state-of-the-art heating and cooling systems, and the very latest in efficient lighting and insulation.
With the support of our many donors, and the help of the great teams at Hickock Cole Architects, HITT Contracting, and Jones Lang LaSalle Project Management, we now have our very own dynamic space that matches the impressive level of our world-class research.
Membership Groups
CSIS offers the opportunity to participate directly in the Center's work through a number of membership groups. Membership gives individuals access to a unique forum to engage with the Washington policy community.
CSIS offers three types of membership: the International Councillors, the Advisory Board, and the Roundtables. Each diverse group offers an opportunity to engage with our scholars and contribute to our mission of providing bipartisan, strategic insights and solutions to decisionmakers. The groups meet regularly to discuss and analyze our greatest challenges and to generate dialogue about the Center's ongoing studies and programs.
The International Councillors, chaired by former U.S. secretary of state and national security adviser Henry Kissinger, is the Center's most prestigious group. This small group is composed of select business CEOs drawn from different corners of the world. The Councillors meet regularly for an informal, off-the-record, and substantive dialogue about the most current and pressing issues of global concern.
The Advisory Board, cochaired by former national security adviser Zbigniew Brzezinski and former U.S. trade representative Carla Hills, is composed of the Center's closest friends and advisers, including both public- and private-sector policymakers, U.S. and international business leaders, and former senior government officials. The Advisory Board meets twice a year in Washington to discuss breaking policy issues.
The Roundtables are strategically based throughout the country and act as satellite locations for CSIS to expand its outreach and influence. These groups meet thoughout the year and are currently located in Washington, DC; San Francisco, CA; Dallas, TX; Jackson Hole, WY; and New York, NY. The Roundtables are chaired by William Brock, J. Richard Fredericks, Ray Hunt, George Montgomery, David Rappa, Richard Spencer, and Richard Sugden. Each Roundtable meeting provides a forum for fresh and innovative dialogue between CSIS experts and business leaders around the country. Roundtable members are able to access the political insights that stem from Washington and the Center's key research priorities.
Our Donors
CSIS is grateful for the generous support it receives from individuals, foundations, corporations, and governments. Our donors make possible the strategic insights and bipartisan policy solutions that help decisionmakers chart a course toward a more peaceful and prosperous world.
Supporters engage with the work of CSIS through partnerships, sponsorships, membership, and charitable donations. Below you will find a list of our supporters from the 2016 fiscal year (October 1, 2015-September 30, 2016) who gave generous gifts of $5,000 or more. The list is divided into:
To all our donors, thank you for contributing to the success of the CSIS in 2016. Please note that we have made every attempt to correctly recognize our generous donors. If your name or level is missing or inaccurate, please contact Susan Kumah at skumah@csis.org or 202-775-3217.
CSIS is a nonprofit, nongovernmental 501 (c)(3) organization. CSIS does not represent any donor before any government office or entity, including congressional lawmakers and executive branch officials.
See Our Full Transparency Information
CSIS's research programs are dedicated to the most pressing issues facing the United States and the world. Led by our world class experts, these programs are the intellectual foundation of CSIS.
Chairs
CSIS Corporate Officers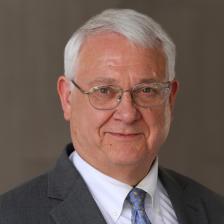 President and CEO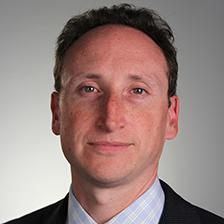 Executive Vice President
Chief Financial Officer and Senior Vice President for Administration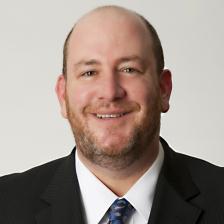 Chief Communications Officer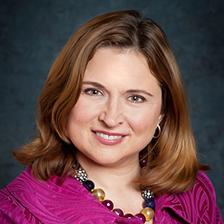 Chief Development Officer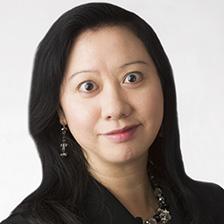 Senior Vice President for Membership Groups and Special Events, and Corporate Secretary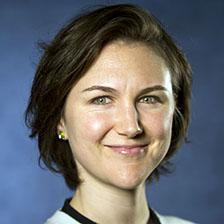 Vice President for Programs, and Executive Director of the Brzezinski Institute on Geostrategy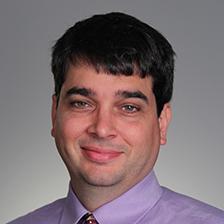 Chief Information Officer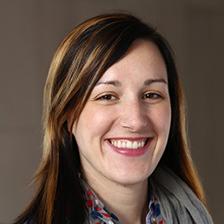 Vice President for Operations and Strategic Initiatives
Senior Vice Presidents—Programs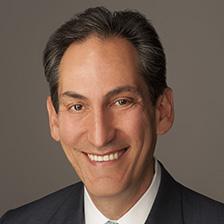 Senior Vice President, Zbigniew Brzezinski Chair in Global Security and Geostrategy, and Director, Middle East Program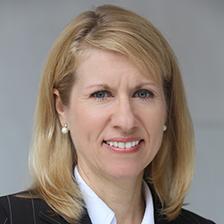 Senior Vice President for Europe, Eurasia, and the Arctic; and Director, Europe Program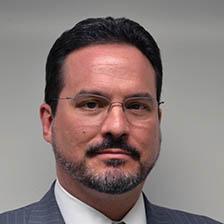 Senior Vice President for Asia and Japan Chair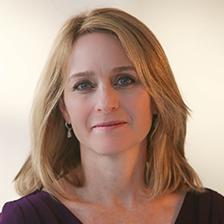 Senior Vice President; Henry A. Kissinger Chair; Director, International Security Program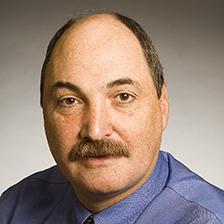 Senior Vice President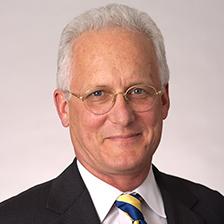 Senior Vice President and Director, Global Health Policy Center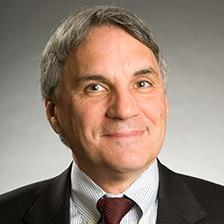 Senior Vice President and Trustee Fellow
Go To: Impact
Go To: Reach