CSIS prides itself on its ability to reach decisionmakers both in Washington, D.C., and beyond.
The Center has been recognized as a leader in communications and digital outreach. In 2016, for the second consecutive year, CSIS was ranked #1 for its external relations program and #1 for best use of media (print or electronic) by the University of Pennsylvania's "GoTo Think Tank Index."
The Center continues to expand its reach in the digital world, powered by events featuring world-leading speakers, eye-catching multimedia products, and a digital footprint that includes over 500,000 followers on Facebook alone.
The Dracopoulos iDeas Lab creates digital experiences to communicate CSIS policy research and analysis. CSIS expert scholars partner with iDeas Lab producers to create graphics, videos, and podcasts, as well as websites, interactive databases, and digital research tools.
Since its inception, the iDeas Lab has helped bring CSIS research into the digital world and beyond the traditional policy report. Our digital-first approach has allowed us to reach audiences worldwide and propel policy forward.
To date, CSIS iDeas Lab projects have appeared in Senate hearings, been featured on pages of the New York Times, the Financial Times, the Washington Post, and the Wall Street Journal, and racked up millions of views around the world.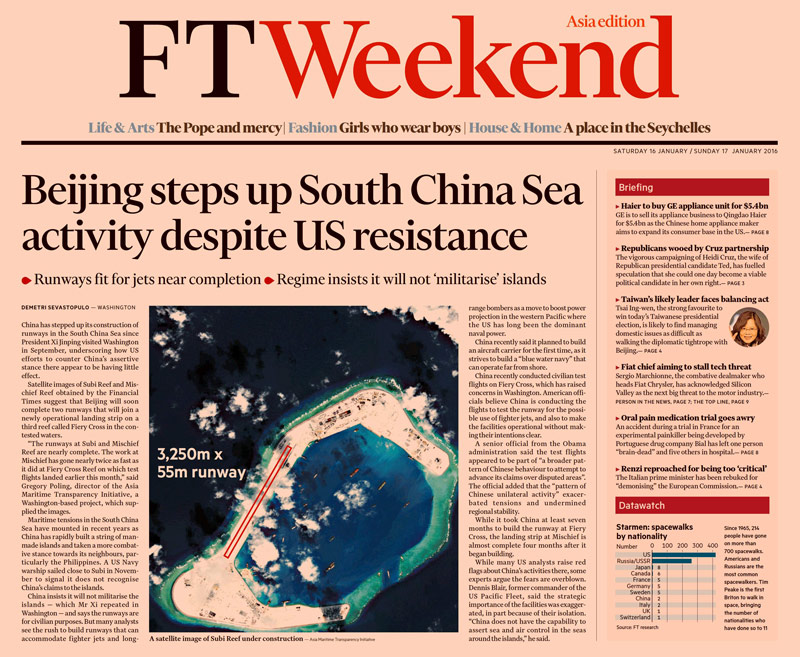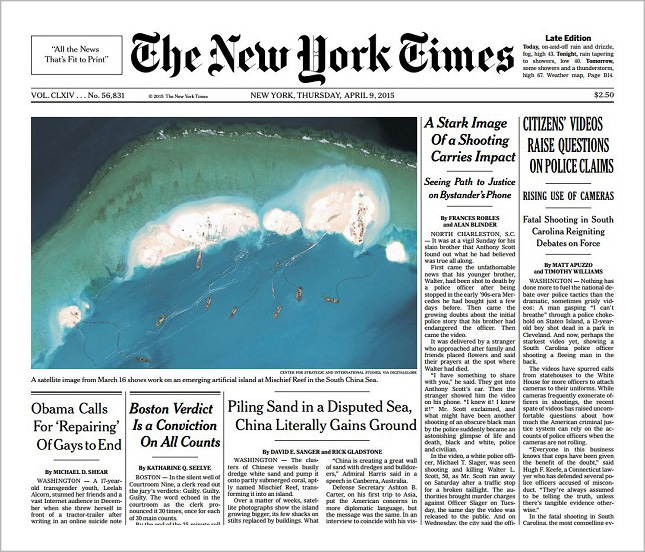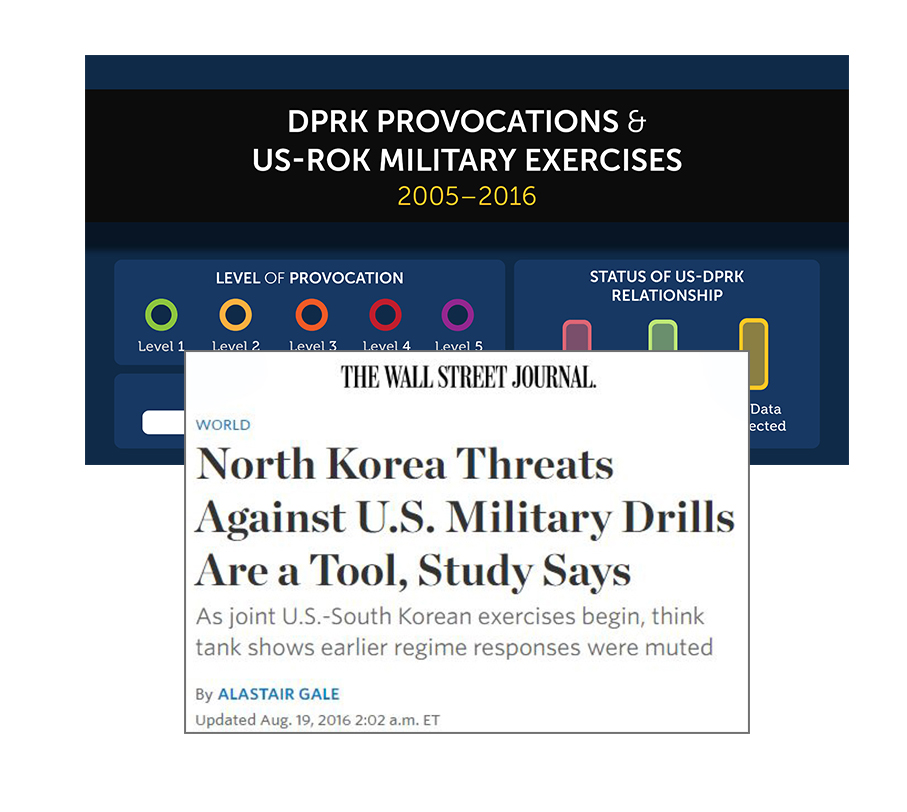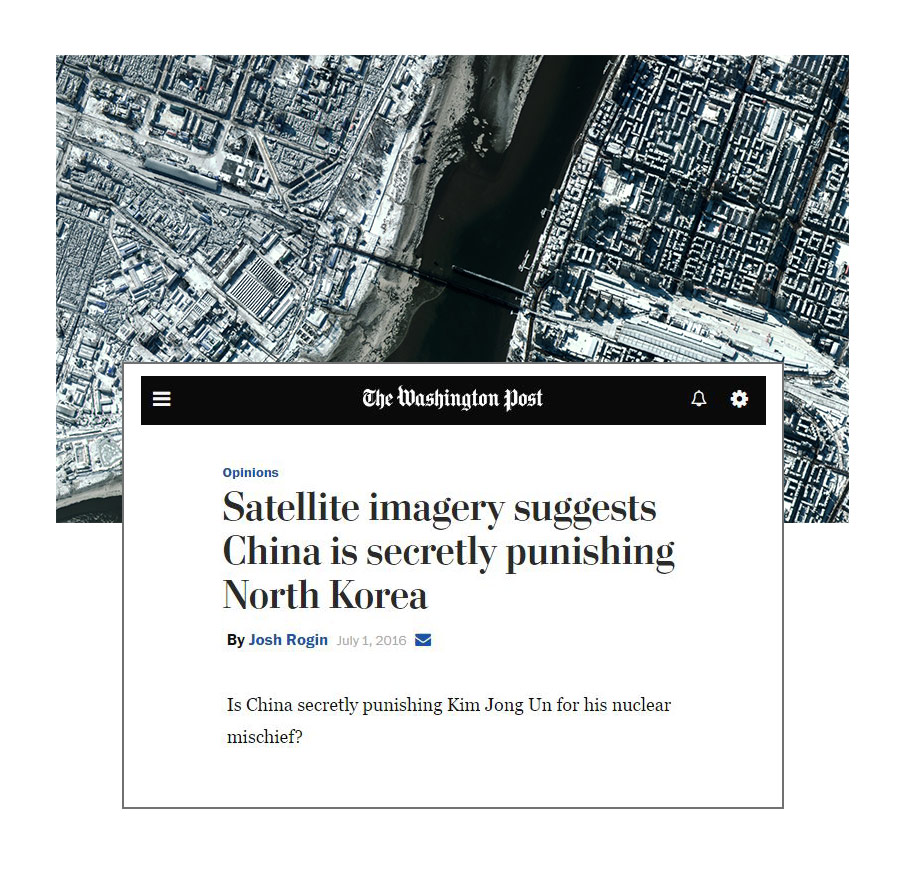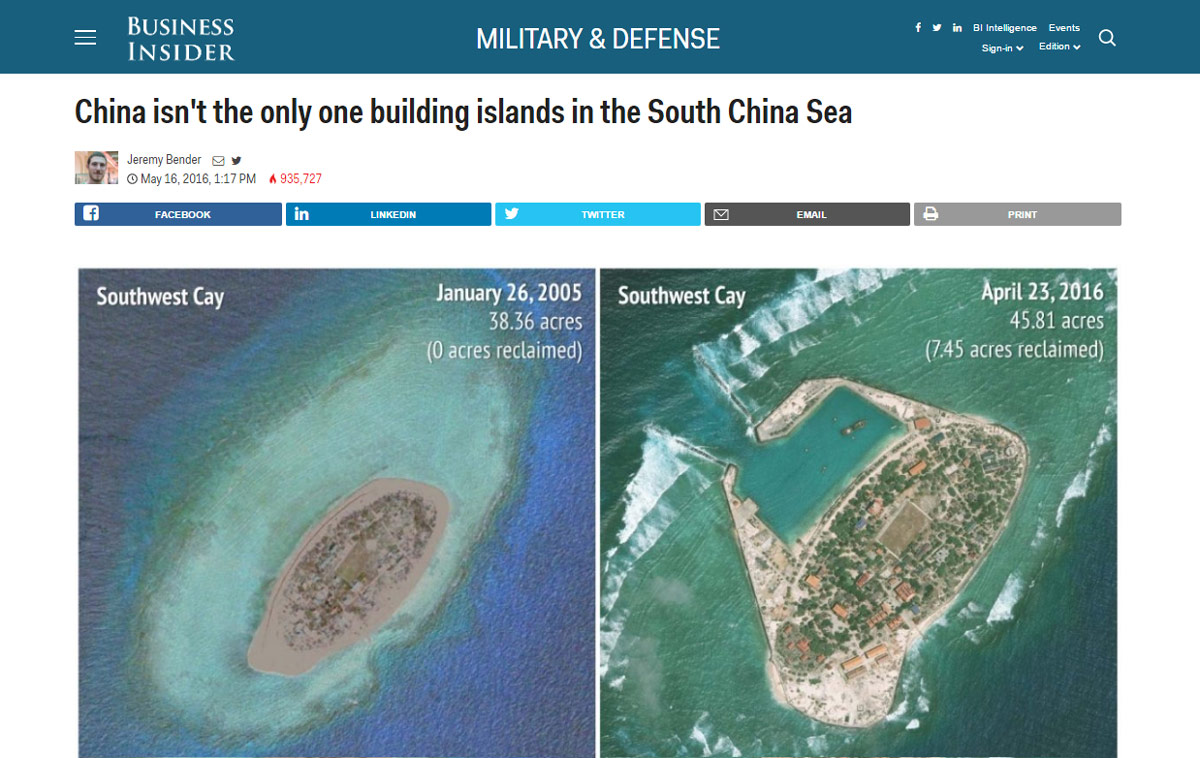 iDeas Lab Projects
Asia Maritime Transparency Initiative
Since launching in late 2014, the Asia Maritime Transparency Initiative (AMTI) has broken worldwide news, been cited in congressional hearings, and had over a million visitors to its website, amti.csis.org.
AMTI combines traditional policy analysis with innovative media formats, including satellite imagery, online mapping tools, podcasts, and infographics, to provide an engaging and regularly updated source of information and policy exchange on maritime security issues in Asia.
AMTI continued to break news in 2016 as its satellite imagery analysis showed the increasing militarization of islands in the South China Sea, as well as being the go to source on the results of UN arbitration hearings between China and the Philippines.
Visit AMTI
Reconnecting Asia
Reconnecting Asia maps new linkages—roads, railways, and other infrastructure—that are reshaping economic and geopolitical realities across the continent. Through data curation and objective analysis, the project aims to fill Asia's infrastructure information gap, squaring lofty ambitions with facts on the ground.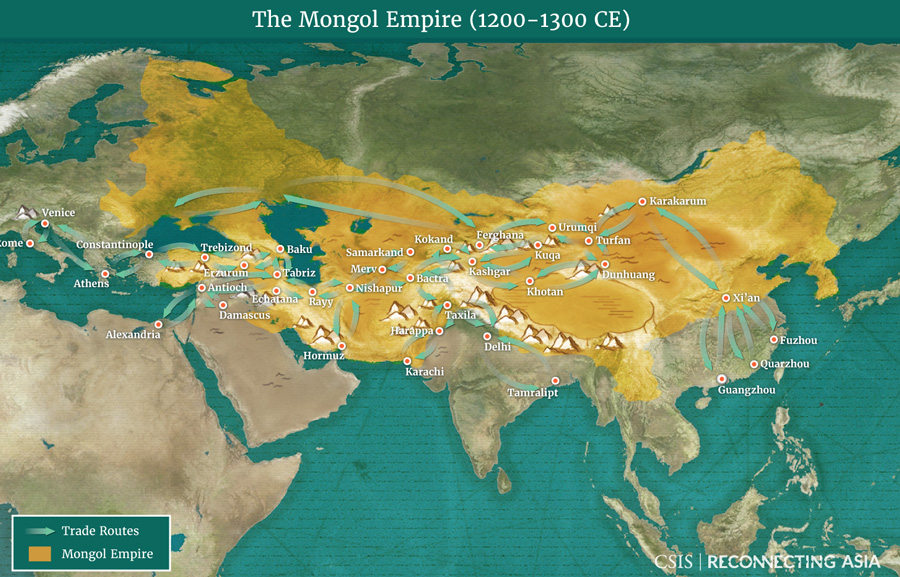 The project is anchored by a data and analysis rich website that hosts its signature product: an interactive map pinpointing the infrastructure projects of the present and the future. Users can click at any point on the map and learn key information about the projects and pair satellite imagery with photos taken on the ground. Reconnecting Asia brings together data, policy research, and cutting-edge web design to push the boundaries of CSIS's work.
Visit Reconnecting Asia
Turning Point
In 2016, CSIS released its first all-digital research report to highlight the work of the CSIS Commission on Countering Violent Extremism. The Commission, cochaired by former UK prime minister Tony Blair and former CIA director Leon Panetta, sought to find a new approach in dealing with the issue of violent extremism. The Commission convened practitioners from across the spectrum, from law enforcement to community leaders, in order to produce a strategy to counter violent extremism that works at all levels of implementation.
Terrorist Incidents in 2015
The interactive report produced by the iDeas Lab features interactive infographics, video commentary from Commission members, as well as new visualizations on the global reach of terrorism to date. The project represents a bold step into a digital-first approach that will further enhance the depth, rigor, and accessibility of policy research at CSIS.
Visit Turning Point
The New Barbarianism
CSIS broke new ground in 2016 with the production of its first feature-length documentary, Ebola in America, a film documenting the Ebola outbreak in West Africa and the resulting effects felt in the United States. The documentary featured leaders that dealt with the crisis, surviving Ebola patients, and policy experts to chart a better way to deal with public health emergencies. As video comes to dominate digital storytelling, CSIS is constantly monitoring and refining the latest techniques in order to inform and engage audiences.
Coming in 2017, CSIS will produce The New Barbarianism, its second documentary, on the rising trend of violence against health workers in war zones and beyond. Watch the trailer below.
Learn More About the iLab
2016 was another big year for CSIS in the media. In elite media our scholars were prolific and were cited in the New York Times, the Washington Post, and the Wall Street Journal 388 times in 2016. Adding to that, our television footprint has been outstanding; with our in-house Brack Media Studio increasing our ability to conduct interviews, we are featured on average more than once a day on the major networks and worldwide news channels. In addition, CSIS iDeas Lab projects broke worldwide news and attracted thousands of readers.
CSIS Experts on TV
CSIS speaks to an audience of hundreds of thousands every day through its many digital channels and is constantly looking for ways to reach audiences on new and emerging platforms.
Whether it's watching our events live on Facebook or YouTube, accessing an interactive report, or sharing an infographic on Twitter, followers of CSIS have more avenues than ever to interact and access CSIS content online.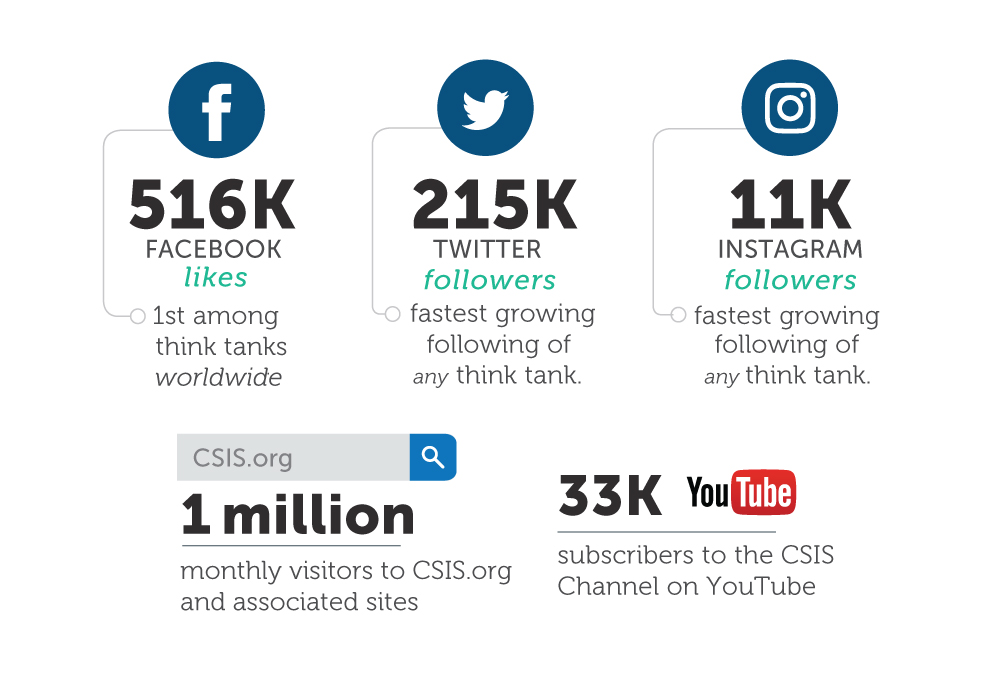 CSIS on new platforms
This year, CSIS launched a revamped CSIS.org with new features such as responsive design, refined search capabilities, and one-click registration for our events. The new site makes it easier than ever to access our work, whether it comes in the form of a podcast or an interactive report.
CSIS has broadened its reach further by establishing a popular presence on Medium, an influential web-based publishing platform. CSIS publishes unique content based on the Center's work daily.
CSIS joined Instagram in late 2016 and is already growing rapidly. The platform is the perfect space to exhibit the striking visuals involved in CSIS's work and allows the center to reach a broader digital audience.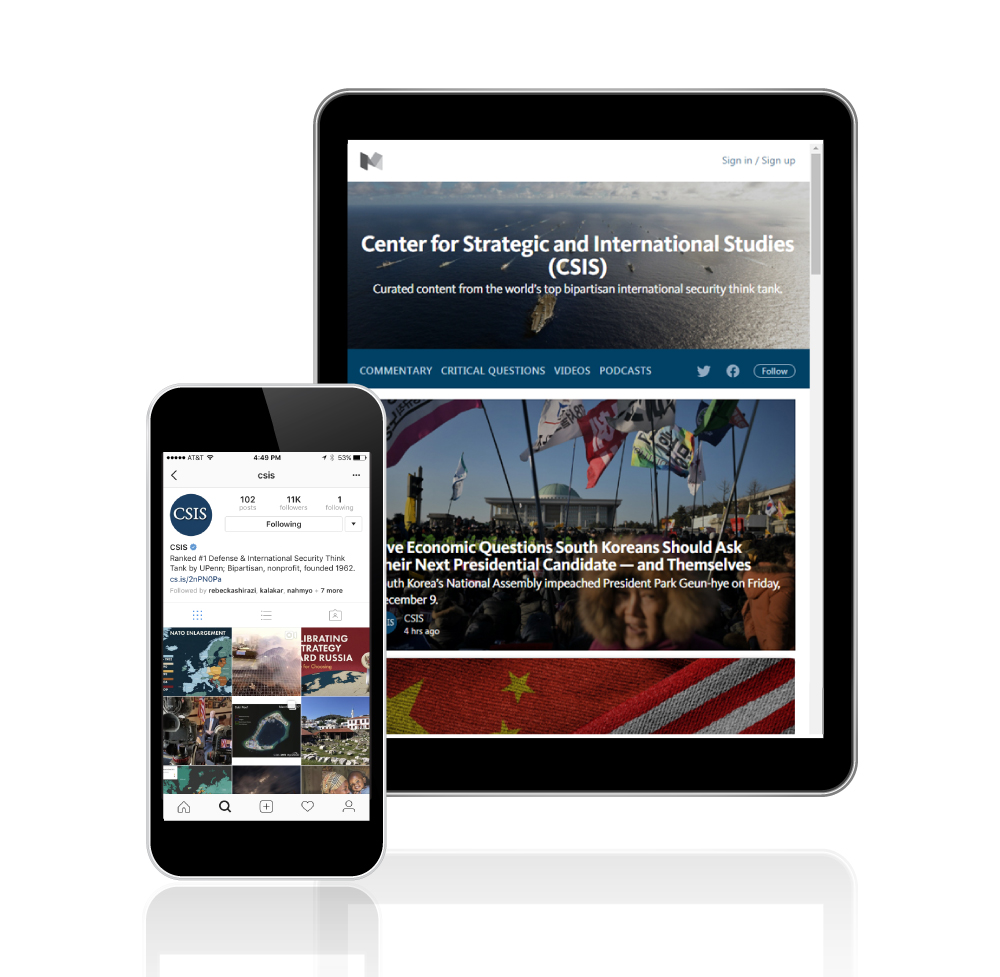 CSIS on iTunes
CSIS podcasts had over half a million downloads in 2016. CSIS now has 12 podcasts on its roster, including "Russian Roulette," a bi-weekly series of conversations about events, politics, economics, culture, and people in the post-Soviet countries, and "On Violent Extremism," a series of interviews with practitioners on the front lines of the violent extremism battle. The flagship "CSIS Podcast," now approaching 100 episodes, continues to appear at the top of iTunes charts.
In 2016, CSIS chief communications officer Andrew Schwartz joined with CSIS trustee and CBS News legend Bob Schieffer for a new podcast "About the News." The series talks to the leaders at the very pinnacle of the media industry, the emerging players that are reshaping the media landscape, and the academics and critics interpreting a rapidly evolving industry. The founding mission of the series is to explore how the media and policy worlds interact and the ways they can inform (and overwhelm) in a changing technological, economic, and political environment. The series kicked off with the Washington Post's executive editor Marty Baron, and has already attracted an array of leaders across the media world, including: Stephen Colbert, host of the Late Show; Jim Bankoff, CEO of Vox Media; Jerry Seib, the Wall Street Journal's Washington Bureau Chief; Maureen Dowd, New York Times columnist and political observer; Amy Mitchell, director of journalism research at the Pew Research Center; Peter Hamby, head of news at Snap Inc.; Brian Stelter, CNN media critic and host of Reliable Sources; and Ben Smith, editor-in-chief at Buzzfeed.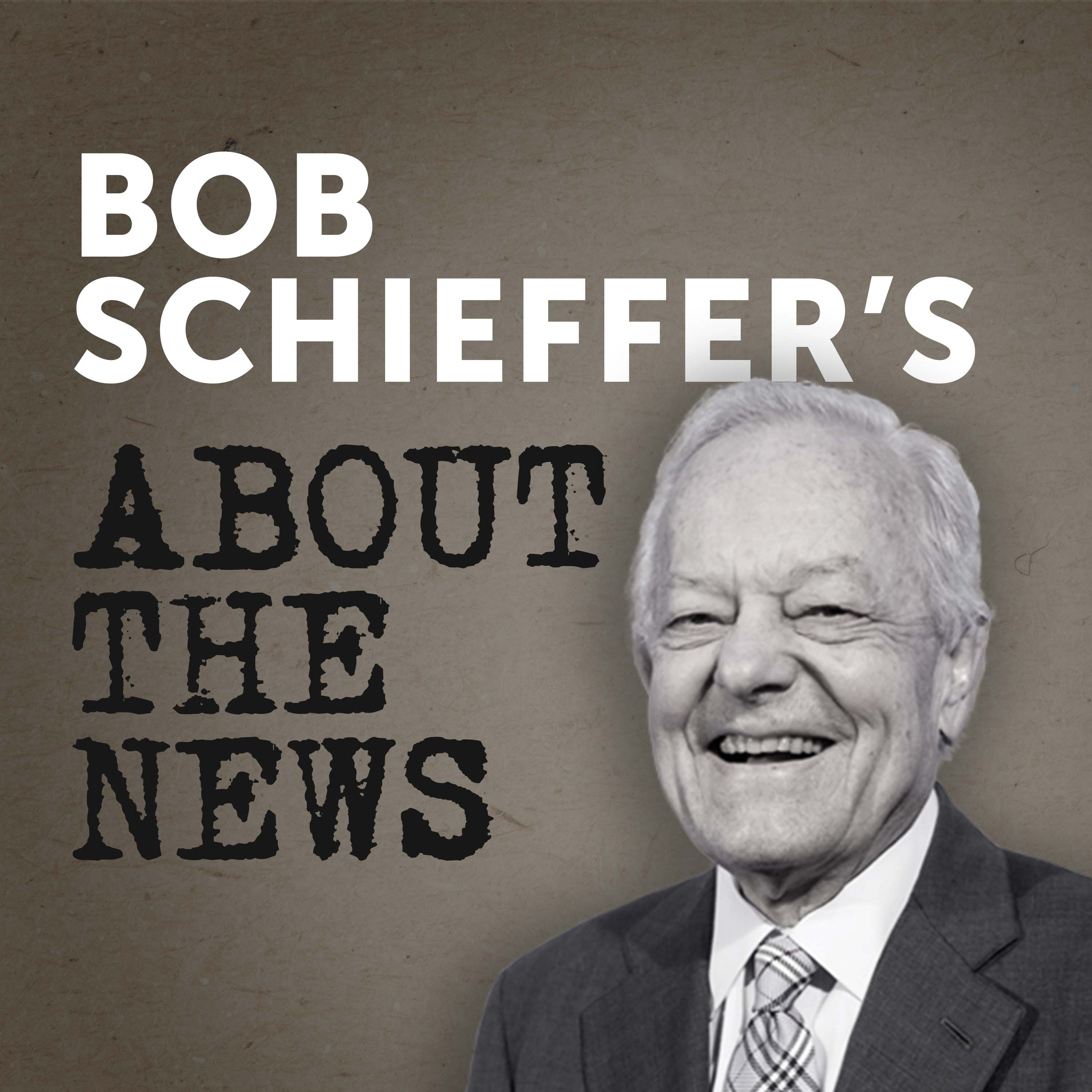 About the News marks the first step CSIS has taken to assess the interplay of media and policy making, especially as it relates to foreign policy, and we will continue to explore this dynamic in the coming year.
Explore Podcasts Here
iTunesU
CSIS has assembled over 35 courses on the iTunesU, the world's largest online catalog of free learning resources. New courses are posted regularly, helping CSIS to educate a broad audience, from students to life-long learners.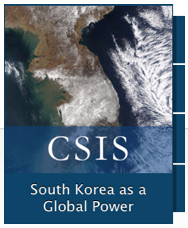 Courses range from topics such as the geopolitics of the Arctic to lessons in strategy from Zbigniew Brzezinski. In 2016, Apple named the CSIS course "South Korea as a Global Power" as an iTunesU "Best Of."
Explore CSIS on iTunesU
CSIS continues to be one of the most trusted, independent resources on foreign policy and national security for members of Congress and their staffs. CSIS is proud to work with a diverse and bipartisan Capitol Hill audience.
In the last year, CSIS experts participated in 32 House and Senate hearings and testified before the Armed Services and Foreign Affairs/Relations Committees more than any other think tank. Testimony focused on a range of topics, including Defense Department reform, terrorism in Europe, the North Korean nuclear program, and security in the South China Sea. CSIS also maintained a robust schedule of briefings and forums for members and staff on Capitol Hill.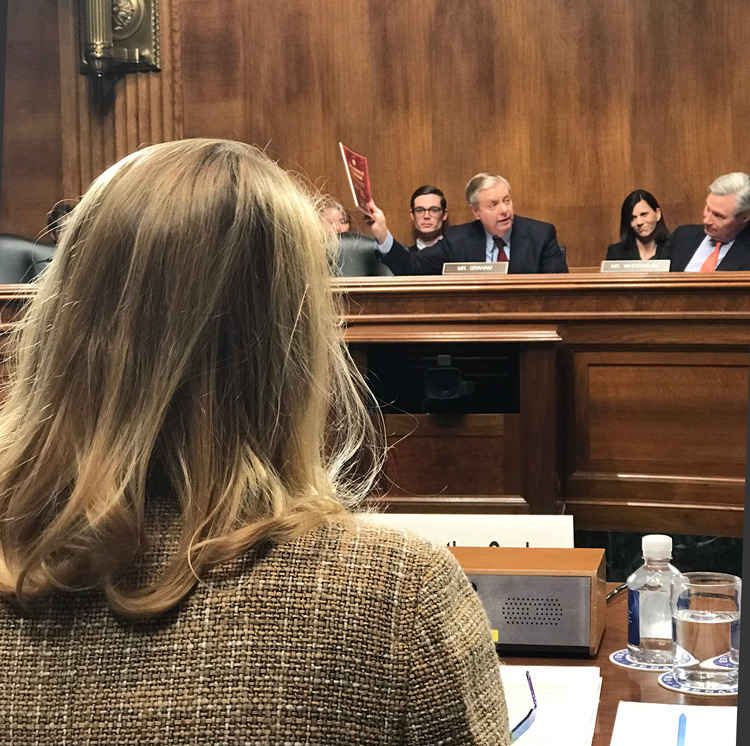 CSIS remains a premier bipartisan convener, with a focus on enabling high-level discussions among senior congressional staff, administration officials, and outside experts. CSIS will continue to offer policymakers a neutral space to come together on some of our nation's most pressing issues through various forums and discussion opportunities, both on and off the Hill, that aim to foster bipartisan solutions.
The Sam Nunn National Security Leadership Prize and Lecture
The Sam Nunn National Security Leadership Prize and Lecture honors the legacy of CSIS chairman emeritus and former senator Sam Nunn by spotlighting and supporting courageous leaders who demonstrate vision and wisdom in addressing global challenges and who put our nation's interest ahead of political considerations.
The inaugural recipient of the Prize is U.S. Secretary of Defense Ash Carter. The Sam Nunn National Security Leadership Prize and Lecture was made possible by a generous endowment gift from the CSIS Board of Trustees and friends.
Zbigniew Brzezinski Annual Prize and Lecture
In 2016, the Zbigniew Brzezinski Annual Prize was established to honor CSIS Trustee Dr. Brzezinski's legacy by recognizing and promoting the importance of geostrategic thinking with a transcending moral purpose. It is intended to foster constructive ideas with moral clarity and practical applications for today's global challenges.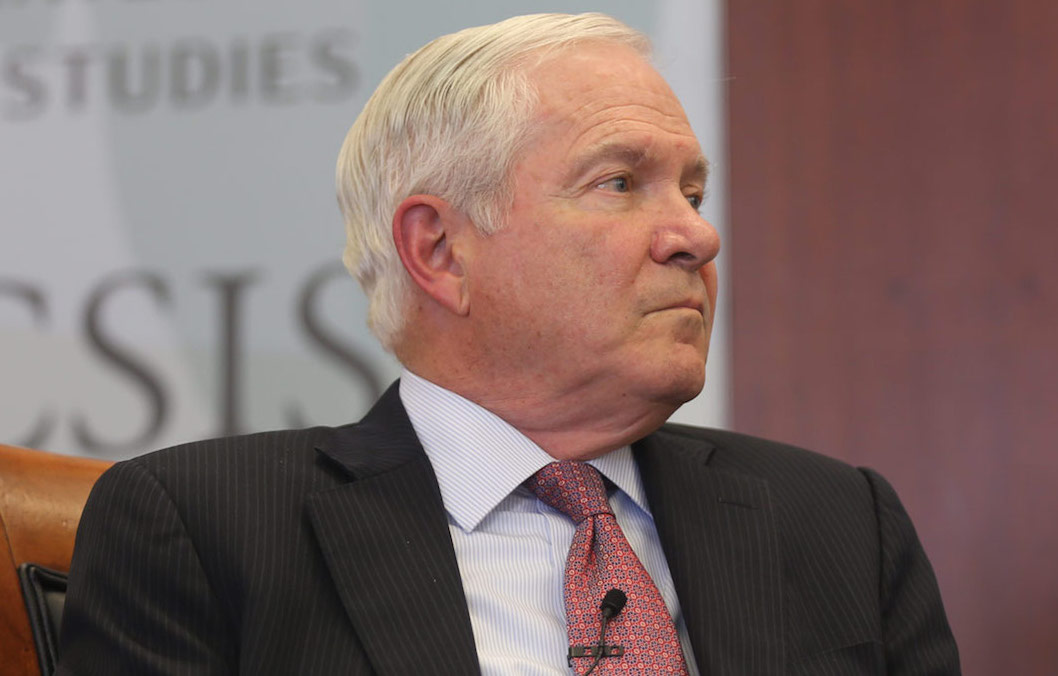 The inaugural recipient of the Prize is former U.S. Secretary of Defense Robert M. Gates. The Zbigniew Brzezinski Annual Prize and Lecture was made possible by a generous endowment gift from the Smith Richardson Foundation.
The CSIS-Schieffer School Dialogues
The CSIS-Schieffer School Dialogues are a monthly series of discussions held at CSIS and hosted by CSIS trustee and CBS News legend Bob Schieffer.
Now in its ninth consecutive year, the dialogues are thoughtful panel discussions featuring senior government officials, lawmakers, journalists, and experts who discuss critical issues of national security, foreign policy, and global challenges.
In 2016, the Schieffer Series covered topics ranging from foreign policy challenges facing the new administration to Syria, U.S-China relations, and advancing global gender equality.
Speakers included but were not limited to Thomas L. Friedman; Columnist, the New York Times; David Ignatius, Columnist, The Washington Post; Nancy Youssef Senior National Security Correspondent, The Daily Beast; The Honorable Kurt M. Campbell, Chairman and CEO, The Asia Group and Fmr. Assistant Secretary of State for East Asian and Pacific Affairs, U.S. Department of State; Demetri Sevastopulo, Washington Bureau Chief, Financial Times; Frances Townsend, Fmr. Assistant to the President for Homeland Security and Counterterrorism and CSIS Trustee, as well as many CSIS experts.
View Past Schieffer Series events
Global Leaders Forum
The Global Leaders Forum provides leaders the opportunity to present their views about critical policy issues before an audience at CSIS and online. Notable speakers from the past year include then-UK secretary (now prime minister) Theresa May, Chinese minister for foreign affairs Wang Yi, and U.S. secretary of homeland security Jeh Johnson.
Military Strategy Forum
The Military Strategy Forum is the International Security Program's long-standing flagship speaker series on U.S. national security and defense policy. The series provides a unique forum for senior military leaders and civilian defense officials to present their insights and discuss their ideas on an extensive range of security issues, including the development of national military strategy; advances in military capabilities and technologies; challenges in strategic-level defense planning; the role of intelligence in national security policy; future global force posture and readiness; and regional defense strategies and operations in the Middle East, the Asia Pacific, Europe, and Africa.
In 2016, the Military Strategy Forum featured six events that included discussions with General Joseph F. Dunford Jr., chairman of the Joint Chiefs of Staff; General Paul J. Selva, vice chairman of the Joint Chiefs of Staff; General Mark A. Milley, chief of staff of the Army; Admiral Harry B. Harris Jr., commander of U.S. Pacific Command; and others. In 2016, the Military Strategy Forum was sponsored by Rolls-Royce North America and general support to CSIS.
Maritime Security Dialogue
The Maritime Security Dialogue is a speaker series on maritime security issues co-led by the International Security Program and the U.S. Naval Institute (USNI). The Maritime Security Dialogue features discussions with senior military and civilian leaders from the sea services on a wide-range of issues including maritime strategy development and security policy; developments in naval and marine capabilities and technologies; and the future of submarine warfare, surface warfare, expeditionary warfare, and naval aviation. In 2016, the Maritime Security Dialogue featured ten events that included discussions with Admiral John M. Richardson, Chief of Naval Operations; General Robert B. Neller, Commandant of the Marine Corps; Admiral Paul F. Zukunft, Commandant of the Coast Guard, and others. The series is made possible by generous support from Lockheed Martin Corporation and Huntington Ingalls Industries.
Smart Women, Smart Power
The Smart Women, Smart Power (SWSP) Initiative celebrates the achievements and contributions of women leaders at the forefront of foreign policy, security, and international business. In 2016, the speaker series featured multiple top-level leaders from the policy world, including U.S. Air Force Secretary Deborah Lee James, former Australian Prime Minister Julia Gillard, U.S. Chief Technology Officer Megan Smith, retired DuPont Chair and CEO Ellen Kullman, and Ambassador Wendy Sherman, the lead negotiator on the Iran nuclear deal.
The initiative also includes a well-respected podcast. 2016 guests have included high-profile women such as Case Foundation cofounder and CEO Jean Case; NASA Chief Scientist Dr. Ellen Stofan; Millennium Challenge Corporation CEO Dana Hyde; Cathy Russell, Ambassador-at-Large for Global Women's Issues; and Haruno Yoshida, President of BT Japan and the first woman executive named to the Keidanren, Japan's largest business lobby. Topics discussed have ranged from modern-day slavery and human trafficking to Brexit, terrorism, impact investing, and philanthropy.
The Smart Women, Smart Power Initiative launched at CSIS in December 2014 in partnership with Citi. Other prominent speakers have included former U.S. ambassador to the United Nations Samantha Power, businesswoman and philanthropist Melinda Gates, and businesswoman and former presidential candidate Carly Fiorina, among others.
Chevron Forum on Development
In its sixth year, the CSIS-Chevron Forum on Development brought together senior officials from government and the private sector to explore new ideas and innovative approaches to global development, with a special emphasis on the private sector. Topics ranged from global infrastructure development to promoting labor rights to the role of taxes in development. The series is made possible by the generous support and an ongoing partnership with the Chevron Corporation. It continues to highlight new voices and the innovative role of the private sector in global development.
Global Security Forum
The Global Security Forum is CSIS's annual full-day conference on global challenges facing the nation, featuring panel discussions, guest speakers, and interactive plenary sessions. The 2016 Forum convened at CSIS on December 1, during the presidential transition period so as to orient the conversation around the foreign and security policy agenda for the next presidential administration and Congress.
House Armed Services Committee chairman Mac Thornberry and former U.S. secretary of defense Leon Panetta provided opening remarks. Former U.S. representative Mike Rogers provided closing remarks examining the key questions for the incoming Trump administration. Other Forum sessions focused on challenges from North Korea, Russian political and economic dynamics, Iraqi security after the Islamic State, the market for defense industry, choices for investment in space, energy choices for the next administration, the health and security nexus, and the implications of public opinion trends on foreign policy choices. This event is sponsored by Finmeccanica and attracts a large audience of Washington-area senior officials and military officers, corporate executives, the media, and expert analysts. Attendance for this event is always at full capacity of roughly 900 people.
Global Development Forum (GDF)
In May 2016, USLD hosted the second Global Development Forum (GDF), an annual half-day conference established to examine the critical opportunities and challenges that face the United States in developing countries, ranging from foreign assistance to private investment and innovative financing. The GDF seeks to advance new ideas and approaches by fostering dialogue among leaders from business, government, academia, nongovernmental organizations, and the policy community. The 2016 GDF featured an opening keynote addresses by Senator David Perdue (R-GA), and panel participants include Thomas J. Pritzker, chairman of the CSIS Board of Trustees, and a number of representatives of the U.S. government, private sector, and international development community.
In 2016, CSIS issued nearly 130 formal reports—some 10 per month—covering aspects of defense and security, regional stability, and transnational challenges ranging from energy and climate to global health and food security. Of these, the 40 most substantive reports were copublished by Rowman & Littlefield Publishing Group, which actively promotes and distributes CSIS reports to the broader academic and professional community via industry wholesalers, retailers, and e-tailers. CSIS also issued over 100 commentaries in 2016 and a variety of monthly newsletters. Explore CSIS publications.
2017 Global Forecast
Global Forecast is an annual collection of short essays by CSIS experts focused on the critical issues facing the United States and the world in the year ahead. This signature publication is widely read across the policymaking community and beyond, and it stands out as the most popular analysis on the CSIS website year after year. This year's volume is an essential resource for those wishing to understand current and upcoming global challenges, with essays on topics such as national security challenges facing the Trump administration, global economic risks, America's alliance system, China's rise, and Russia's role in world affairs.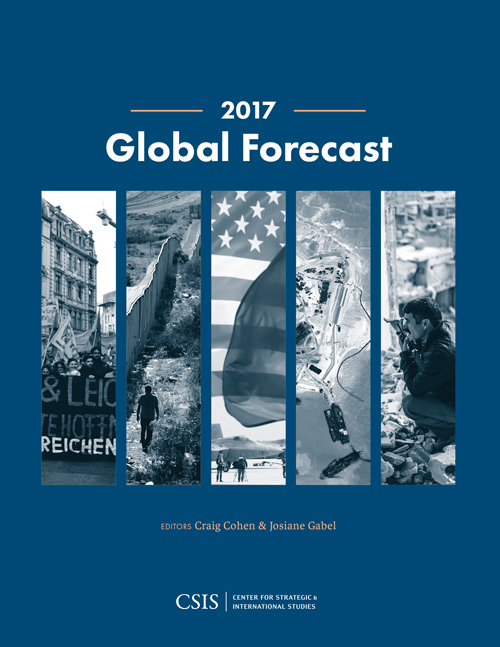 The Evening CSIS
Each weeknight, thousands of CSIS subscribers get their daily dose of news, research, and a few smiles from the Evening CSIS. The newsletter helps bring together the work of CSIS as well as other think tanks in the policy realm in order to inform the events of the day.

There's also room for recommendations on further reading, the numbers driving the day, and a little something extra from Andrew Schwartz at the end of every issue. Since its inception, the Evening CSIS has grown a substantial subscriber base by relying on the age-old concept of relaxing with the news after the end of a long day.
Subscribe Here
CSIS offers year-round executive education opportunities to provide senior decisionmakers in business and government an immersive opportunity to increase their knowledge of geopolitical trends, understand the policy ecosystem of Washington, and expand their personal leadership potential. Our customized programs feature CSIS's world-class experts, senior officials drawn from the ranks of government and business, and topflight leadership coaches. Each program is tailored to fit the needs of the individual group and includes a range of in-depth geopolitical seminars; skill-building workshops in leadership, communication, human-centered design, and negotiation; innovative simulation exercises; and information on Washington's power structures. In 2016, CSIS was proud to launch a new flagship program, the Women's Global Leadership Program, for outstanding women leaders who wish to deepen their understanding of critical geopolitical trends and to further develop the leadership skills necessary to thrive in today's competitive global environment.
Each year, CSIS designs a range of programs in partnership with:
Government agencies, to inform and engage public-sector leaders on foreign policy and defense issues, including fostering a better understanding of U.S. policy among foreign officials.
Corporations and nongovernmental organizations, to help executives better understand complex global challenges and geopolitics and to lead effectively in an environment of rapid transformation.
Educational institutions, to help foster the next generation of foreign policy thinkers and to give students the skills and knowledge necessary for career success in the global arena.
Abshire-Inamori Leadership Academy (AILA)
Inspired by Dr. David Abshire, cofounder of CSIS, and Dr. Kazuo Inamori, founder of the Kyocera Corporation, AILA provides rising leaders with multidisciplinary programming in leadership, ethics, and foreign policy. Through AILA, CSIS's young professionals engage in a range of activities ranging from mentoring and networking to public speaking and publishing opportunities. In 2016, 317 interns completed AILA's internship curriculum, complementing their substantive work with rigorous policy discussions and training in critical professional skills. AILA also hosted 12 student groups from around the country for strategic leadership seminars, foreign policy discussions, and career panels and held its annual international crisis simulation in partnership with the U.S. Army War College, bringing together young professionals throughout the Washington, D.C., community.